Faster Ways to
Pay and Get Paid
Torrington Savings Bank offers ACH and Wire Transfers to help make receiving and sending payments faster and easier.
ACH Origination
Optimize your cash flow by using Torrington Savings Bank's Automated Clearing House (ACH) service for secure timely payments and collections.
With ACH, you can:
Send out payroll direct deposits or expense reimbursements to your employees
Pay vendors electronically to ensure on-time payments
Make federal and state tax payments
Use for cash concentration transfers between accounts
Collect payments from customers using pre-authorized debits
Online Wire Transfers
Your time is valuable. Online wire transfers provide your business a fast and secure way to transfer funds to individuals, customers, and vendors.
With Online Wire Transfers, you can:
Securely initiate wire transfers in U.S. dollars domestically or internationally to individuals, businesses, and vendors
Send recurring wire transfers to the same recipient
Ability to create reusable wire templates
Wire transfer service is integrated with online banking
Benefits of Both
Reduce the amount of checks you write and automate processes
Improve expense control and cash flow management
Safe and secure way to transfer funds
Reduce administrative and other operating costs
Find out if this service is right for your business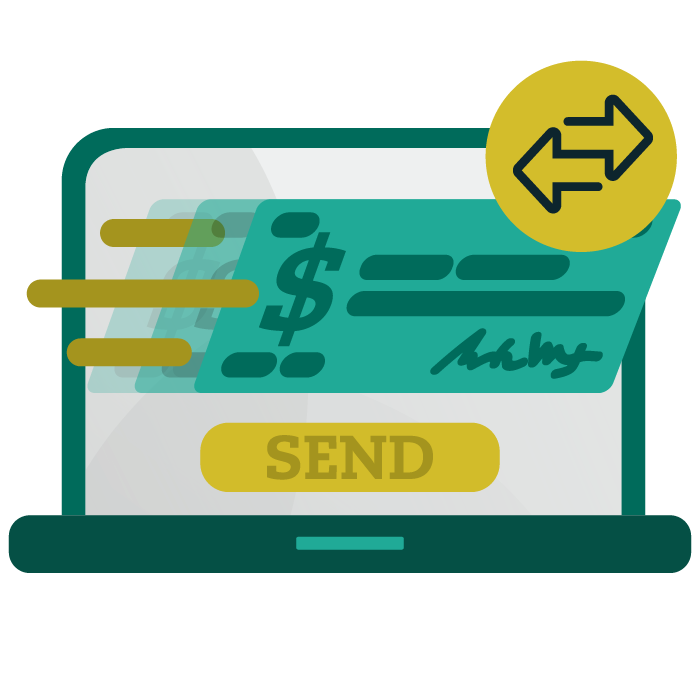 Details:
Some Cash Management products may be subject to additional terms and conditions or fees. Contact a Business Banker to learn more about these services.